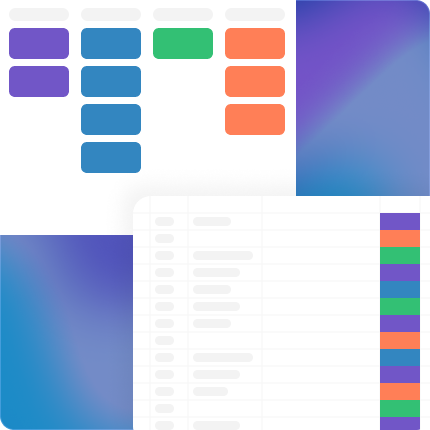 All of your work in one place
Manage your Spreadsheets, CRM, Marketing, Employees and much more.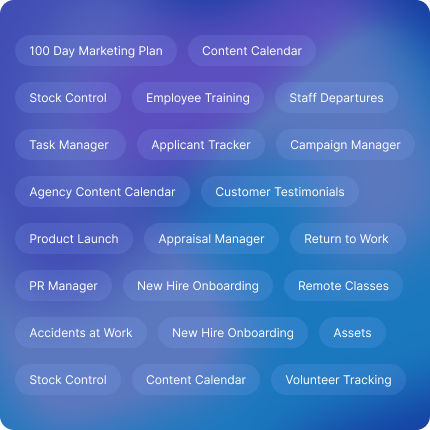 Templates for every use case
Try out as many Templates as you like! You can customise the Fields, Tables and Screens.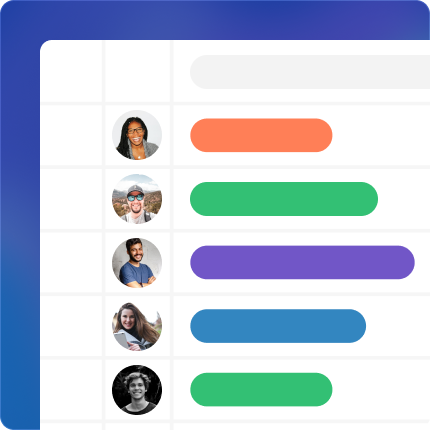 Invite your team to collaborate
Read-only users can access your Project for free. Use Permissions to fine-tune your teams access.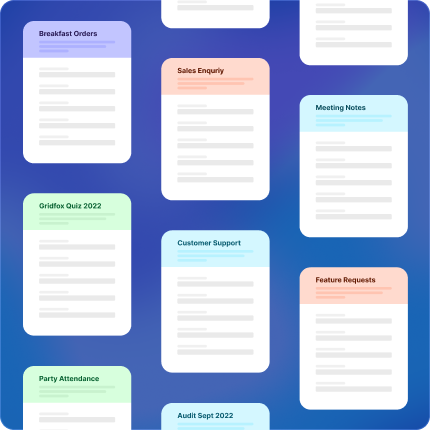 Create Public Forms to send to clients
Forms are a great way to get information from anyone into your Project quickly.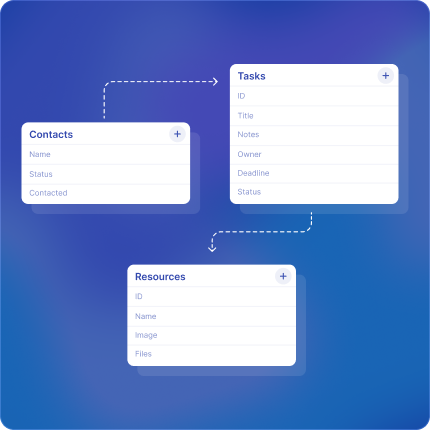 Feeling adventurous, Try Explorer 🚀😎
Gain full control of your Projects data structure with our easy-to-use Explorer View.